FIRST BIRTHDAY CAKE POP SESSION | CHESAPEAKE CHILD PHOTOGRAPHER
We have all seen the cute first birthday cake smash photos, but a first birthday cake pop session was just as much fun (with less mess)! This sweet doll had her newborn, six-month, and now her one-year session with me. I could not be more thrilled that her mom trusted me with the memories of her first year. And my oh my, has she grown into an adorable one year old (loud squeal and all)!
Every sweet detail was thought about by her momma when it came to her cake pop birthday session. From purple and silver Hershey's kisses, purple lollipops, to the adorable First birthday cake pops (check out the amazing cake pop designer!).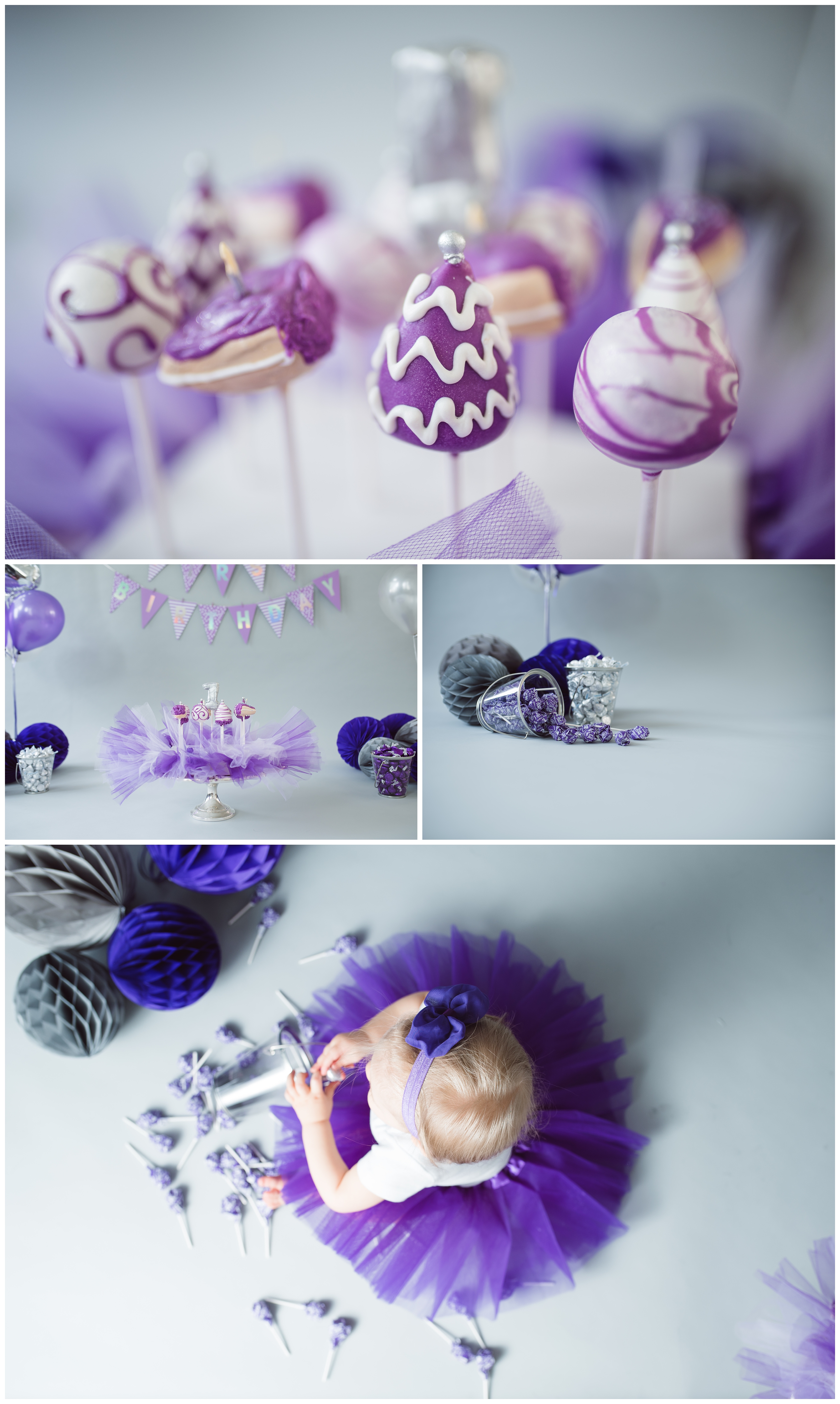 And that violet color - absolutely gorgeous! It's such a popular color that it is Pantone's 2018 color of the year, and for good reason! Just look at her sweet smile!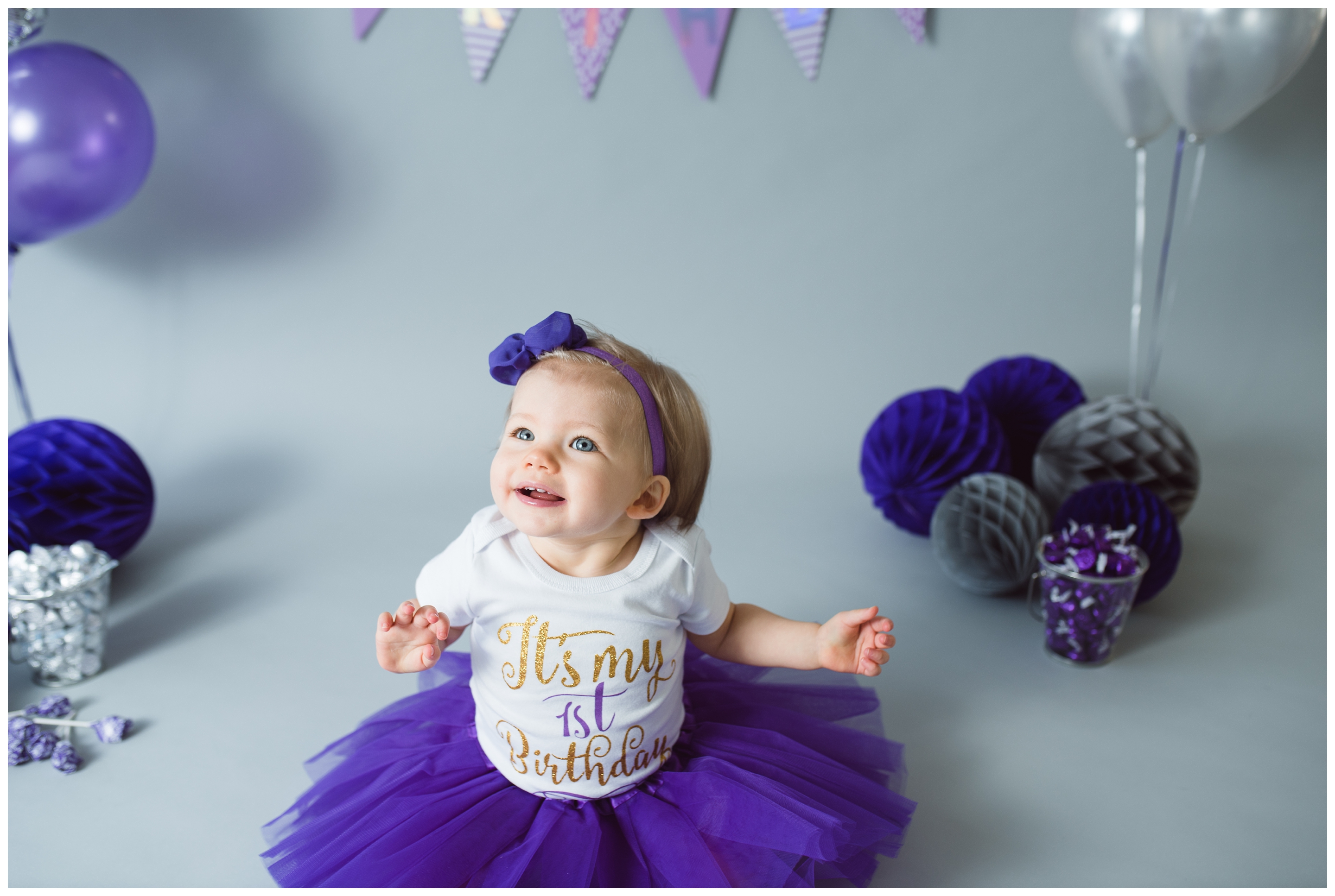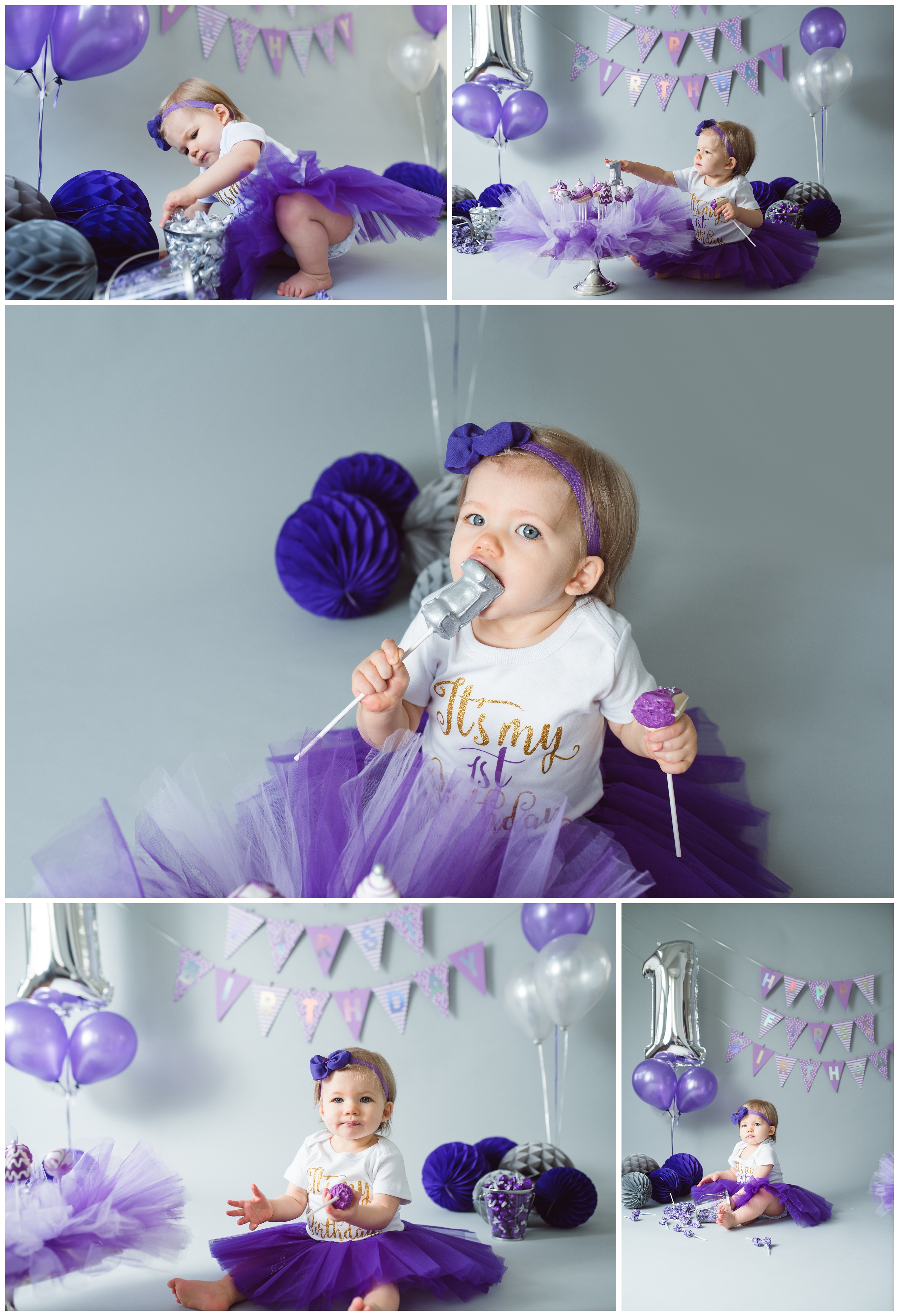 The best part was that she was much more interested with what was in the buckets than her delicious cake pops! Whenever moved away from the lollipops or kisses, she would attempt to make it back to them immediately.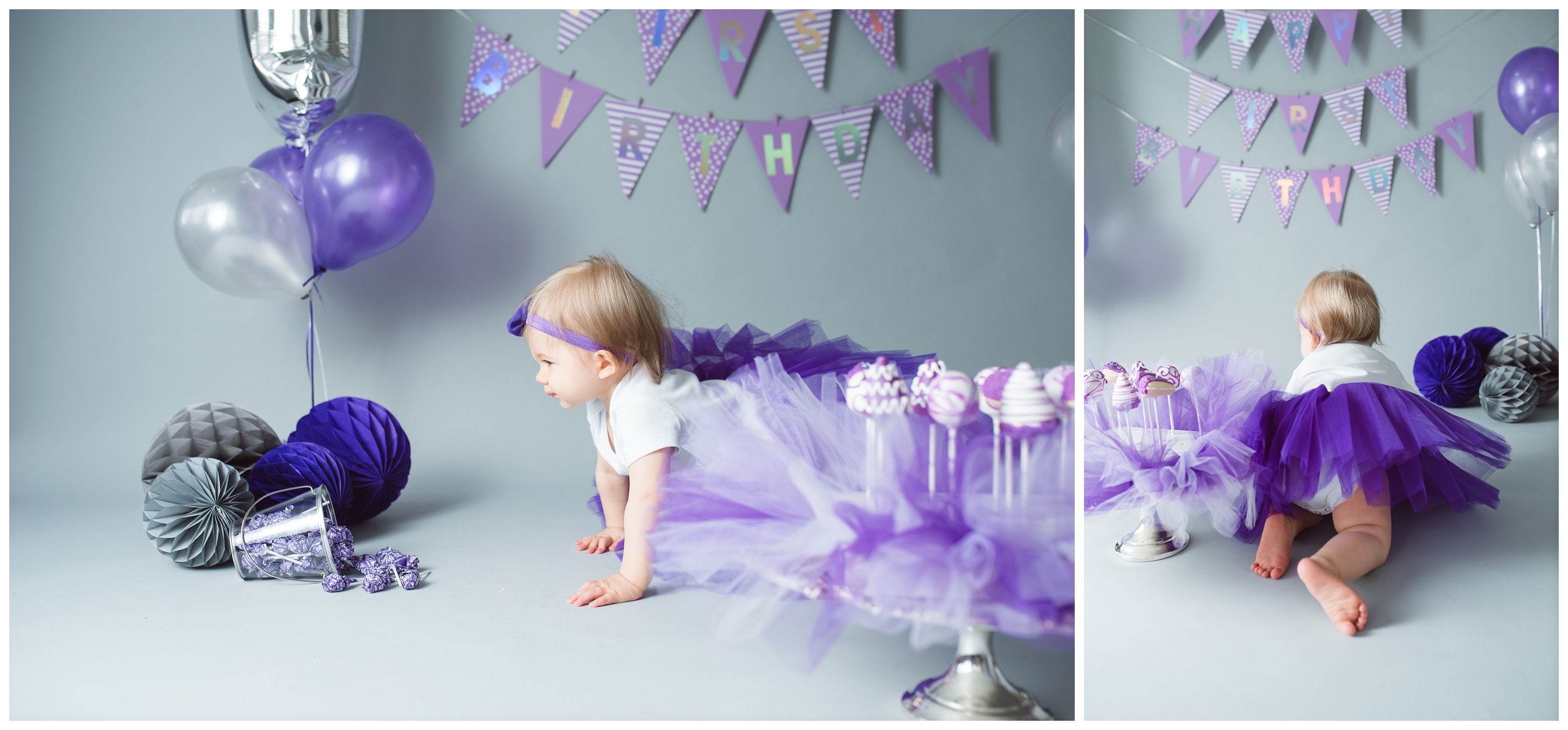 I could share every single image from her gallery, but instead, I will post one more for you. It's one of my favorite images - it sums up what a First Birthday cake pop session should end up like: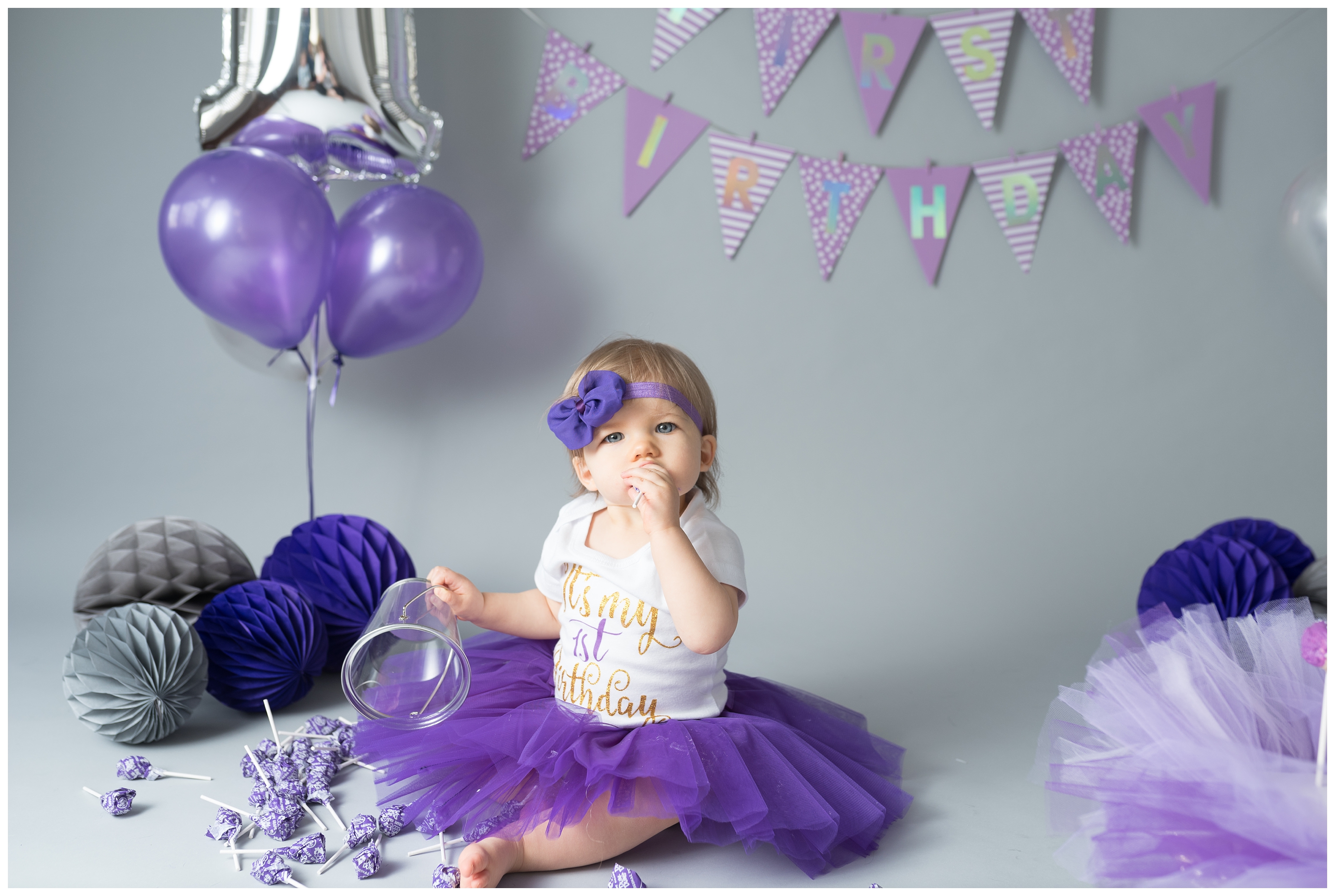 She is just too cute, isn't she?! Happy first birthday, sweet girl. I can't wait to watch you grow even more in the years to come. Your sweet, laid back attitude is going to take you so far in this world (and hopefully ease those "terrible two's and three's" for your sweet momma, too!).

Are you looking to capture an upcoming milestone of your sweet little one? I have the perfect Grow With Me plan to document from newborn through their first year, so you won't miss any of those sweet details. You can also schedule a single session for that one special moment. Feel free to contact me or check out my investment page to view the details of my Grow With Me plan.